Program
The Conference Program :
Day 1, 21 September

Day 2, 22 September

Day 3, 23 September

Registration

(08:00-08:45)

Registration

(08:30-09:00)

Registration

(08:30-09:00)

Opening

(08:45-09:00)

Keynote Speech I

(09:00-10:00)

Keynote Speech II

(09:00-10:00)

Keynote Speech III

(09:00-10:00)

Break

(10:00-10:25)

Break

(10:00-10:25)

Break

(10:00-10:25)

Session A

Image Enhancement

(10:25-12:10)

Session D

Animation

(10:25-12:10)

Session G

Image & Video Editing

(10:25-12:10)

Lunch

(12:10-13:30)

Lunch

(12:10-13:30)

Lunch

(12:10-13:30)

Session B

Lighting & Rendering

(13:30-15:20)

Session E

Model Reconstruction & Analysis

(13:30-15:20)

Session H

Mesh Segmentation & Processing

(13:30-15:20)

Break

(15:20-15:45)

Break

(15:20-15:45)

Break

(15:20-15:45)

Session C

Non Photorealistic Rendering & GPU computing

(15:45-17:20)

Session F

Procedural Modeling & Natural Phenomena

(15:45-17:30)

Session I

Visualization

(15:45-17:10)

Closing

(17:10-17:30)

Welcome Reception

(17:45-21:00)

Banquet

(18:30-21:00)
Keynote Speech:
Keynote Speech I :
Chair: Ming C. Lin (University of North Carolina at Chapel Hill)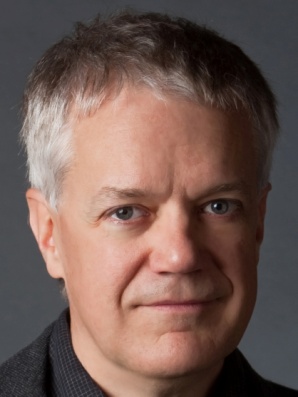 Rob Cook
Vice President of Advanced Technology, Pixar Animation Studios
Title: Behind the Scenes at Pixar
Abstract
This talk takes you behind the scenes at Pixar Animation Studios for a look at how its 3D computer graphics films are made. The process starts with the development of the story and continues with modeling the geometry, animating the characters, simulating things like water and cloth and hair, defining the look of the surfaces, putting lights in the scene, and rendering the images. Making a computer animated film requires a close collaboration between artists and technical experts in many areas of expertise and is a great example of the value of bringing different disciplines together.
Bio
Rob Cook was the co-architect and primary author of Pixar's RenderMan software, which creates photo-realistic computer images. In 2001, he and two colleagues received Oscars for their contributions, the first ever given for software. For 16 years, every film nominated for a Visual Effects Academy Award used RenderMan. He has a Bachelors degree in physics from Duke University and a Masters degree in Computer Graphics from Cornell University. At Cornell, he worked on simulating realistic surfaces, taking computer-generated images beyond the distinctive plastic look they had at the time. In 1981, he joined Lucasfilm/Pixar, where he developed the first programmable shader; programmable shading is now an essential part of GPUs and game engines as well as high-end renderers. He was the first to use Monte Carlo techniques in computer graphics, which was essential for simulation of complex, realistic lights and camera effects. The latter proved particularly important in the special effects industry, because it allowed computer-generated imagery to match the motion blur and depth of field of the live-action footage with which it was combined. In 1987, he received the ACM SIGGRAPH Computer Graphics Achievement Award in recognition of these contributions, and in 2009, he received the ACM SIGGRAPH Stephen A. Coons Award for his lifetime contributions to the field. In 1999, he was inducted as a Fellow of the Association for Computing Machinery. He has been named to the Academy of Motion Picture Arts and Sciences and to the National Academy of Engineering.
Keynote Speech II :
Chair: Ming Ouhyoung (National Taiwan University)
Heinrich Bülthoff
Director, Max Planck Institute for Biological Cybernetics
Title: Perceptual Graphics: closing the loop between Perception, Graphics and Computer Vision
Abstract
In our Perceptual Graphics group at the Max Planck Institute for Biological Cybernetics we integrate methods from psychophysics, computer graphics and computer vision in order to understand fundamental perceptual and cognitive processes. The fusion of methods from these research areas has the potential to greatly advance our understanding of perception and cognition. Highly controllable, yet realistic computer generated stimuli offer novel ways for psychophysical investigations. The results from those experiments can in turn be used to derive perceptual "shortcuts" to more efficient rendering approaches. Computer vision and machine learning algorithms can be used to model human cognition and action while conversely, the results from perceptual experiments can inform computer scientists how the brain solves problems and thus can lead to more efficient solutions of hard problems like recognition and categorization. In this presentation, I will highlight how the latest tools in computer vision, computer graphics, and virtual reality technology can be used to systematically understand the factors that determine how humans behave and solve tasks in realistic scenarios.
Bio
Heinrich Bülthoff is scientific member of the Max Planck Society and director at the Max Planck Institute for Biological Cybernetics in Tübingen. He is head of the Department Human Perception, Cognition and Action in which a group of about 70 researchers investigate psychophysical and computational aspects of higher level visual processes in object and face recognition, sensory-motor integration, spatial cognition, and perception and action in virtual environments. He holds a Ph.D. degree in the natural sciences from the Eberhard-Karls-Universität in Tübingen. From 1980 to 1988 he worked as a research scientist at the Max Planck Institute for Biological Cybernetics and the Massachusetts Institute of Technology and from 1988-1993 he was Assistant, Associate and Full Professor of Cognitive Science at Brown University in Providence. He is Honorary Professor at the Eberhard-Karls-Universität (Tübingen) and Korea University (Seoul) and Editor of several international journals.
Keynote Speech III :
Chair: Eugene Fiume (University of Toronto)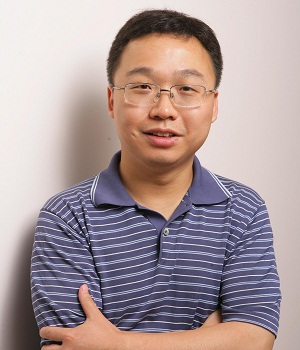 Kun Zhou
Professor, Zhejiang University
Title: Gradient Domain Shape Deformation
Abstract
Shape deformation is a useful tool in a variety of applications in shape modeling and computer animation. In recent years we have witnessed an increasing research interest in applying gradient domain techniques to shape deformation. Unlike traditional techniques such as FFD and multi-resolution methods which directly modify shape positions, gradient domain algorithms first modify shape gradients (or differential coordinates) and then reconstruct shape positions from the modified gradients. Such algorithms are able to preserve surface details and produce visually pleasing deformation results by distributing errors smoothly through global optimization. In this talk, I will review the origin of gradient domain shape deformation algorithms and give an overview of our recent research in this continuously evolving area.
Bio
Kun Zhou is a Cheung Kong Professor in the computer science department of Zhejiang University, and a member of the State Key Laboratory of CAD&CG, where he leads the Graphics and Parallel Systems Lab. Prior to joining Zhejiang University in 2008, he was a Lead Researcher of the Internet Graphics Group at Microsoft Research Asia. He received his BS degree and PhD degree from Zhejiang University in 1997 and 2002, respectively. His research interests include computer graphics and parallel computing, in the areas of geometry processing, real-time rendering and GPU parallel computing. Please refer to http://kunzhou.net for more details about his research.
Session:

Short Paper

Short Presentation